Narrator: Jonathan Tratar
Length: 8 hours 49 minutes
Series: Adrenaline, Book 1

Skilled "tiger whisperer" Kennedy Swift is on a mission to get her life on track and escape the people who want to do her harm. Running into Dante Vega isn't on the plan. When her gaze lands on Dante, the same obsession and longing she experienced in her senior year comes roaring back to life. She simply can't afford to let him in. End of story.

An unexpected, surprise encounter at a tiger sanctuary in the Bronx leaves mega-superstar musician Dante Vega reeling. Is the tiger charging the woman going to maul her? Is she about to lose her life? And, could this very courageous woman be the same girl he crushed on hard at his exclusive private Manhattan high school before she vanished?

Each of their lives has been marred by tragedy. Each carries secrets, too dark to reveal. Will their secrets tear them apart? Or, will they find the courage to come clean, risking all to find love? Find out in Crazy Love: A Rock Star Romance by USA Today best-selling author Callie Bardot.

While each book is a stand-alone, the series it more enjoyable if you listen to them in order.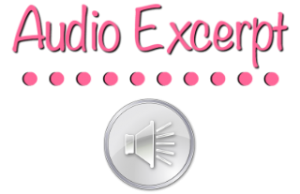 Give me a gritty story, pushing through obstacles, followed by a chance at true love and I'm a happy woman. I fought for love, long and hard, and found it. Along the way, I had a lot of fun, figuring if something exists to be explored, I may as well explore it. How else can you figure out what you like? My books have won awards like Romance Reviews Reader's Choice New Adult Erotic (Blurred Lines) and have landed on the NY Times and USA Today Bestseller's list, as well as #1 Amazon bestseller categories. If I'm not writing, you can find me under the water, scuba diving, or on land, hiking, saving lives as an EMT, or exploring my breathtaking surroundings in the Pacific Northwest, alongside my sexy, firefighting guy.

Making funny voices has always been something I have done, to an almost compulsive level. I would emulate cartoon characters, parents, teachers, politicians, etc. Then focus shifted to martial arts, rock climbing, just other passions and whatnot. In all honesty I feel as though I was lost for a few years. No direction. I then got into the modeling and acting industry. Almost three years as a model/actor, of middling success, before I decided to have a go at being an agent. This move went very very well. Two years later, unfulfilled, I quit my job, bought a mic, and haven't looked back since.

Q&A with Narrator Jonathan Tratar
Did you find it difficult to "break into" audiobook narration? What skill/tool helped you the most when getting started?

Voices. Just mimicking people, shows, sounds, ect; this is how my path towards voice acting started. As for the difficulty, I believe my past career choices helped me understand what is important for building a sustainable voice acting career.

A lot of narrators seem to have a background in theatre. Is that something you think is essential to a successful narration career?

I love theatre! I do not, however, believe it is essential for voice acting or acting in general. Sometimes, theatre can hurt someone in the long run. This is because theatre sometimes places over the top performance over realism....well, most of the time.

What type of training have you undergone?

Not as much as you might think. The ability to switch voices and put myself in a character has come very naturally to me. I did graduate from a John Casablancas Center in my early twenties. I account my meeting the emmy nominated Jon Ross, and learning from him as a protege, my biggest success from that time.

How do you manage to avoid burn-out? What do you do to maintain your enthusiasm for narrating?

Great question, coffee and enough off days to get out of your head. That is the key to staying sane. Enthusiasm is a synonym for passion to me. If this isn't your passion why are you sitting in a 2 x 2 room for 6 hours a day?

What about this title compelled you to audition as narrator?

There are a few reasons actually. First, I am a romantic at heart. Second, I am a big fan of character development, and that is a focus in this series. Lastly, it was my first series ever! So I wanted a decently large project.

How closely do you prefer to work with authors?

I have not built up a friendship with another author like I have with Calinda/Callie (lol). Generally its not as conducive as this project.

How did you decide how each character should sound in this title?

As in all my projects, I decide by reading ahead and understanding a few things. Who my characters are as people, their faults, ect. Who is loud? Who is quiet? Are there any descriptions of how this person is supposed to talk? This solution has a lot of variables.

Who is your "dream author" that you would like to record for?

I mean any of the big fantasy/high fantasy guys. Brandon Sanderson, Orson Scott Card, LoTR books. Now if I had to pick one? Patrick Rothfuss.

What do you say to those who view listening to audiobooks as "cheating" or as inferior to "real reading"?

I read very very fast. 150 to 200 pages per hour. That's conservative. My friend has dyslexia. He needs to listen. His older brother works a ton, in an environment where he can listen while he works. How are either of those situations "cheating"?

What's next for you?

Next for me is a 8500 page series called Coiling Dragon with WuxiaWorld.com. After that? I'm thinking of paying Funimation in Dallas a visit. Make sure to keep up with the journey on Instagram. insta- the.rise.of.my.voice





Plugging you into the audio community since 2016.
Sign up as a tour host here.